2015 NBA Finals Preview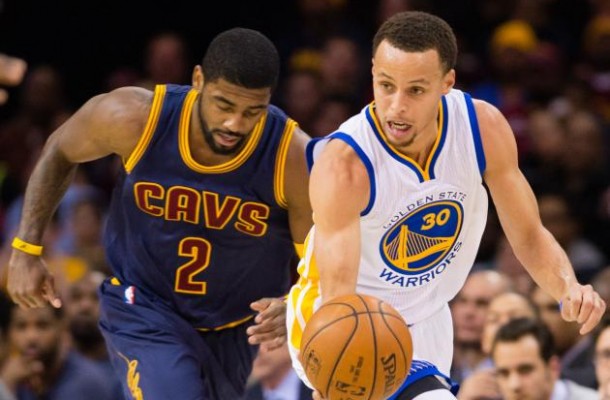 Tonight, after more than a week of inactivity, the Cleveland Cavaliers and Golden State Warriors will begin the 2015 NBA Finals. I am sure I am not alone when I say that it feels like a lifetime since we have witnessed live action, and this matchup will feature the best player in the world versus a team that has had one of the more successful seasons from an historical perspective in recent memory.
Odds to win Finals: Cleveland +190, Golden State -220
While a good portion the betting public is putting their support (and money) behind King James and the underdog Cavs at the moment, let's take a quick look at a few keys that will determine who ultimately wins the title:
Battle inside: The Cavs have yet to lose a game in which they held the edge in rebounding at the end, and this is primarily due to the work of Tristan Thompson. While he doesn't possess the overall skill level of Kevin Love, he does bring a manically approach to rebounding and a heavy dose of energy to the court every minute he out there.  For the playoffs, Thompson is averaging ~10 boards a game and has proven to be a handful for defenders who try to keep him off of the offensive glass. He will look to punish the smaller Golden State frontline in this series and create additional opportunities for his teammates.
Roster depth: As the deeper team, Golden State will look utilize their bench to create separation when its starters leave the floor. Andre Iguodala is the most versatile reserve on either team, and he will be tasked with checking LeBron whenever he is playing. While the Warriors might not have much bulk outside of Andrew Bogut, they do have a slew of "long" players in Shaun Livingston, Festus Ezeli, and Leandro Barbosa coming off the bench that challenge shots and muddy up passing lanes.  The returning Marresse Speights might also be needed this series to bang with Thompson and Timofey Mozgov.
Cleveland has a lot of old, familiar names carving up space on its bench, but the player who has made the biggest impact for them thus far in the postseason has been none other than J.R. Smith. The ever mercurial Smith                has been a pleasant surprise for the Cavs, averaging 13.5 PPG and shooting a blistering 40% from long range. His ability to create his own opportunities and provide another legitimate scoring option has put the Cavs over the edge in some games, and I wouldn't be surprised to see him taking big shots and swinging a contest or two in this series.
LeBron's impact: Unless you're Michael Jordan, the team with the best player doesn't always win in the Finals. LeBron is 2-3 in the Finals and very easily could be 1-4. He has been a workhouse during the postseason (27.6 PPG, 10.4 RPG, 8.3 APG), but he is logging a ton of minutes and his offensive efficiency is lagging because of it (James' field-goal percentage is a rather alarming .428 in the playoffs, his lowest rate in seven years). This round he is going to be facing an athletic team that has a variety of defenders to throw at him, bet it AI, Draymond Green or Harrison Barnes.  LeBron is a freak of nature, but will he get enough help and therefore have enough energy left in the tank to take over games late? Especially against a team that can throw up points in the blink of eye.
Oracle advantage: Golden State has proven to be extremely difficult to beat at home, losing only two games during the regular season and one in the playoffs. Against Eastern Conference opponents they won 14 of 15 home games, making it a tough ask for Cleveland to overcome.
Trends: Cleveland is 12-2 SU and 8-6 ATS in the postseason compared to Golden State's 12-3 SU and 7-8 ATS.
Prediction: The Cavs are the more physical team, and if it gets chippy I could easily see Golden State getting thrown off its game and playing a style that Cleveland prefers. Kyrie Irving having eight days to rest up should get him closer to 100%, and his ability and presence makes this more of an even series in my mind.  That being said, the Warriors are the better team and have gone through an infinitely more difficult path to reach the Finals. With a potential Game 7 being played on their home court, I like Golden State to prevail.