Survivor Series Recap
Updated: November 23, 2015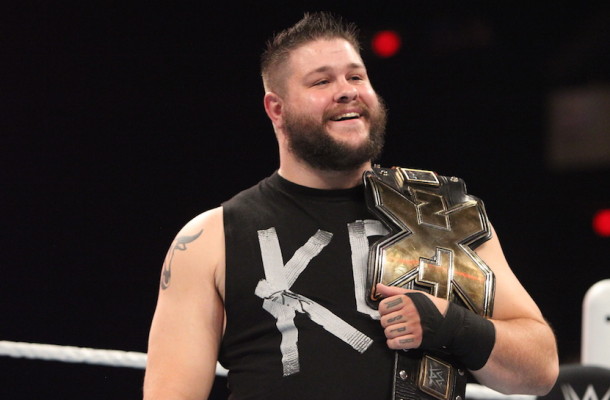 Tonight the WWE is bringing us the Survivor Series. When Seth Rollins went down a few weeks ago and wrecked his knee, did that take away from this PPV or did it enhance it?  Is the fact that it's the 25th anniversary of the Undertaker overshadowing the tournament for the biggest prize in the business?  Has the Divas Revolution reached critical mass or will they keep going?  Let's touch on these and multiple other points in a running blog.
Going into the buildup for Survivor Series, WWE was looking for some new faces to step up to the main stage. Randy Orton will be on the shelf for a few months with a shoulder problem and John Cena is taking a few months off to host a reality show. This left WWE with a hole at the top of the roster. Then Seth Rollins suffered a major knee injury at a house show that will keep him out of action for at least 6 months, forcing the WWE to go to a back-up plan and announce a tournament for the vacated title. 16 "superstars" were placed in the bracket and faced off over the last few weeks. The final four (Reigns, Del Rio, Owens and Ambrose) will determine the title tonight.
I like the idea of a tournament. It gives a chance for some lesser-known talents to show off their abilities and maybe make a push for future determination. Although all signs are pointing to a Reigns win tonight, anything is possible.
Kick off show is a traditional Survivor Series match – is this what a once great institution like Survivor Series has come to?
Miz, Bo Dallas, Ascension and Stardust vs. Neville, Goldust, Titus O'Neil and The Dudleys.
Not only is it bad that a traditional match is the curtain-jerker, they go to commercials during it. Pathetic.
Did everyone realize that the 25 year special on the Undertaker was coming up after the show? If not, you have roughly 75 more times to be reminded.
JBL just mentioned the debut of the Gobbledy Gooker. Excellent.
First mention of the fact that WM27 was held at the Georgia Dome. That's the one that I attended live and in person. Although it wasn't a "great" WM (headlined by Miz/Cena – yeesh), it was an amazing experience and awesome time and I highly recommend going if you get the chance. I actually had a ticket for a friend who bailed at the last minute because he went to a wedding the night before. How lame is that? You will attend approximately 50 weddings during your life. You only get a few opportunities to go to WM. Oh well – his loss. And I'm pretty sure he will be reading this recap.
Backstage interview with Tyler Breeze – yeah, no thanks. Hey – Summer Rae is there too. Is there an angle that she hasn't covered yet? When is she going to marry Kane?
Lillian Garcia killing it with the National Anthem. Representing South Carolina in an awesome way. That's how we do it down South folks.
Does anyone miss the American Bad Ass version of the Undertaker? Yeah – didn't think so. Was that better or worse than the whole Acolytes/Ministry angle?
Even though he got rid of the whole Mexican aristocrat/white scarf thing I still hate Del Rio. Does nothing for me.
Although the sight of Zeb Colter rolling down to the ring on a Rascal is quite entertaining. And his facial hair is simply magical.
So who's going through the Spanish Announce Table tonight? My money is on the big galoot running around with the Wyatts. What's his name again? Bram Strongman? Braun Stroganoff? NoTalent BigBody? I think it's the last one.
Backstabber by Del Rio. I really miss Carlito. That guy was great. And cool.
Reigns wins with the Spear. It would have been cooler if he would have speared him in mid-air but I guess that's nit-picking.
Reigns with a backstage interview with JoJo (what?). Not great. But then Owens comes in and kills it. How great is this guy?
Owens is great because of the little things he does in the ring. Talking to the refs (Ask him!! Come on!!), trash talking the opponent (That's real cute Dean) and interacting with the crowd (Is that the guy? I'm the next champ!!). I wonder what took this guy so long to get here?
Oh wait – I just remembered. He's not a 7-footer with limited athleticism, bad mike skills and a 'roided up physique. My mistake.
Who was the best wrestler to wrestle while wearing jeans? Diamond Dallas Page? Sorry John Cena – jorts don't count.
Just saw a sign that said "Diet Owens Diet". That's funny.
Ambrose vs. Reigns in the final. Who's turning heel?
Well at least there's another traditional Survivor Series match during the actual show. That's good. First guy out is Ryback. That's bad.
If you don't smile when the New Day comes out, you may need to check your soul.
Xavier Woods sporting the James Brown hairdo. That is fantastic.
Lucha Bootys – so great. Also from Raw – "If life gives you Booty, make BootyAde".
It's amazing that Sheamus is so pasty white. He must wear long sleeves and long pants at all times when he's not in the ring.
Anytime you get to see Ric Flair on WWE TV (even if it is in a recap and not live), it's a win. If anyone didn't already know, ESPN is doing a 30 for 30 on Ric Flair. I think I can go ahead and say that will be the best one in that series by far. But I may be a little biased.
Did you know Charlotte was a state champion volleyball player in high school? And she also played volleyball in college. Impressive.
So Ronda Rousey got knocked out and lost and now she's been "medically suspended" for 6 months. Does that open up the opportunity for her to compete at WM? Hmmm – maybe a small conspiracy theory in play there.
I'm surprised the crowd has not started to chant for Sasha Banks yet.
That was not a very good Divas match. The Bayley/Sasha Banks match for the NXT Title was infinitely better. They have done some good things, but they still have a long way to go.
Booker T looks like he has a pineapple on top of his head.
Lawler – "I think the selfie stick is this generation's fannypack". Ha!
Ziggler comes out sporting a headband and eyeblack. Not sure what's going on there.
Will Dolph ever get another shot with the title? Or is he stuck in the rut of helping new guys get a push and winning the US or Intercontinental titles every once in a while?
Looks like the Taker/Kane vs. Wyatts match is up next. Guess I can take a short nap while Taker makes his entrance.
YES!! Totally called it on big galoot going through table. I swear I typed that in real time. I must be a prophet. Or I have seen several of these PPVs over the years.Another good sign – "Reigns as Champ is Booty".
Little Naitch calling the Title Match. No one better.
Crowd clearly behind Ambrose – sensing he will be turning heel. Waiting for the Triple H appearance.
Well never mind. That was quick. Pretty weak title match. Barely lasted 10 minutes.
Ah – I see it's time for Triple H's mandatory screen time. Let's see what he has to say.
Sheamus with the run-in. Are they gonna screw Reigns again? Yep. Wow.
I guess that trumps the Ambrose heel turn.
I am shocked that Triple H's personal project just won the belt. Does that mean Sheamus is an honorary member of The Kliq?
Well that wraps it up for the 2015 Survivor Series. Overall, it was an okay show.  I think the Ambrose/Owens match was the best of the night.  The Seamus run-in at the end was unexpected but ended the night on a high note.  It will be interesting to see how the WWE plays this going forward.  Will it be a lengthy title run by Sheamus or will the title change hands several times before WM and Rollins' return?  Will he come back as a heel or a face?  Should be an interesting watch.
.