An ode to Buddy Ryan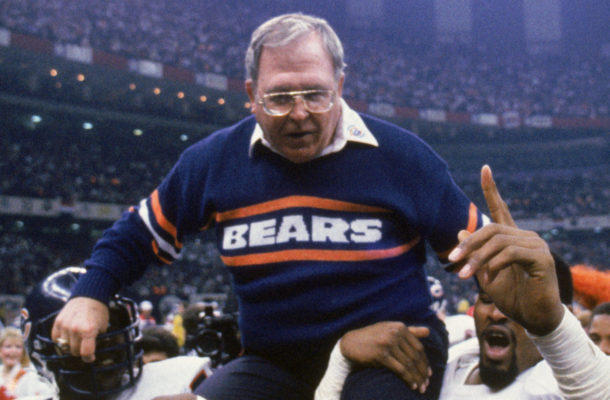 ESPN released a 30 for 30 on the '85 Chicago Bears earlier in the year which highlighted the build towards that memorable season and the numerous outlandish personalities of the group which fans grew to love.
A central theme throughout the documentary was Buddy Ryan and the impact he had in cultivating the most dominant defense in NFL history. Beloved by his players to the extent that they wrote a letter to George Halas to keep him aboard when Mike Ditka was brought in as the new head coach, Ryan had a one of a kind personality and left an indelible mark on the coaching profession as a whole. His passing this week has brought out a number of testimonials and notable moments from those close to him, as they remember a man who led a rather extraordinary life.
Ailing in health at the time of the film, numerous scenes showed Buddy on his farm visiting with his old middle linebacker Mike Singletary. His ex-defensive players spoke with great reverence for their coach, and still to this day they seemed to have great pride in being called one of "his guys". In retrospect, it was poetic that this was made prior to Ryan's passing this week as it will now stand the test of time.
Despite his controversial nature, Buddy will forever be remembered as a premier defensive mind. He had great success in all his stops as a coordinator, and his time as the head man in Philly is fondly remembered for the amazing (and terrifying) defenses they trotted out there. They literally beat the hell out of opposing offenses with a level of physicality that you'd be hard pressed to duplicate.
For as good as Philly's D was in the late 80's, the primary negative on Buddy's ledger is the 0-3 playoff record he finished up with. While divisional rivals such as the Giants, Redskins, and Cowboys were winning Super Bowls around that time, he had a talented group that ultimately didn't capitalize on opportunities or do enough of the little things right in order to take the next step.
Despite his lack of playoff success, Ryan truly was an innovator. His 46 defense was relentless in nature and put the responsibility on offenses to adjust. In fact, you can still see aspects of the attacking style he ran in today's game when watching the defenses of Wade Phillips, Jeff Fisher, and his son Rex.
One of the game's colorful characters, he will truly be missed. The fact that he still resonated to such a great degree with his former players reiterates that, love or hate him, his and legend and impact will carry on.