Carmelo Anthony retires from Team USA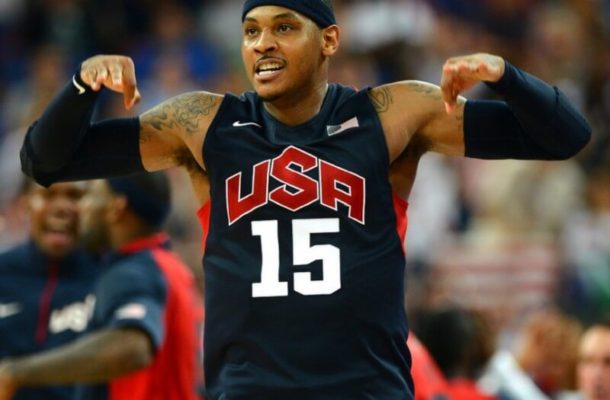 While his prospects of winning an NBA title before his playing days are done is still on shaky ground, Carmelo Anthony ended his stellar international career on Sunday by winning his third gold medal. Anthony is the first American men's basketball player to win three gold's, and will also retire as the all-time leading scorer and rebounder in men's U.S. Olympic play.
In recent years, it has become increasingly easy and convenient to criticize Anthony for all his real and contrived shortcomings. The New York media helps fuels the narrative, and the lack of team success by the Knicks hasn't helped matters one bit. Regardless of the consistency he has displayed throughout his career, Anthony will always be perceived by a pocket of writers and fans as a "me-first" guy who only cares about scoring and getting his. It is easy to forget that he spent a good portion of his career trying to get by Kobe's Lakers and Duncan's Spurs out West, and LeBron when he came to the East.
Even if you are dead set on tearing down Anthony for not accomplishing more on the NBA stage, it is impossible to ignore the success he had as part of some great U.S. teams. His size, versatility, and shooting made him a natural for the international game, and flourished he had the opportunity to play with the best players our country had to offer.
He was the leader, big brother, and spokesman of this year's squad, and his presence as one of the linchpin's of the program will be missed.