Davis Love III turns back the clock with Wyndham win
Updated: September 4, 2015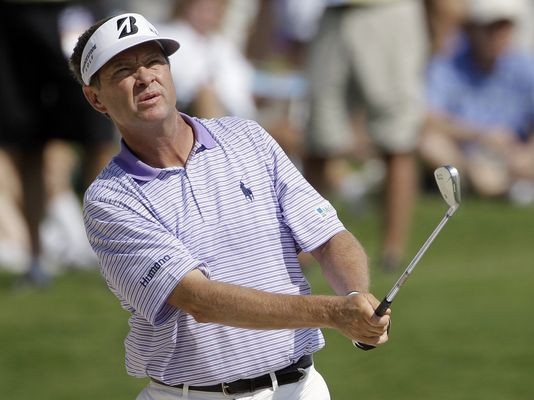 On a track he is more than a little familiar with, Davis Love III made a dynamic final round run yesterday that scored him the Wyndham Championship.  At the age of  51, Love became the third oldest winner in PGA Tour history and played his way right into the FedEx Cup playoffs.
For those who are too young to remember just how impressive of a player Love was back in his prime, the best comparison I can give is that he was like a modern day Dustin Johnson. Incredibly long off the tee with an effortless swing that seemed to give him a little extra carry, Love was a regular contender on tour in the late 90's and wore the moniker of "best player to have never won a major" for a few years before capturing the 1997 PGA Championship. That year the PGA was played at Winged Foot, and I still vividly remember the brilliant final round he pieced together in order to distance himself from the pack.
Unfortunately for Love and golf fans in general, a slew of injuries slowed him down in the mid-2000's and robbed him of the tail end of his prime. Now, in relative good heath, our Ryder Cap captain showed that on any given Sunday, anyone can win on today's tour.
Love posted a score of 64 in final round, flashing some of that classic length in the process with eagles on the two par-5s. It was his putter that saved him all weekend though, as he knocked in a countless number of tricky putts on what were incredibly fast greens.
With the youth movement taking over golf at a rapid pace, it is good every now and then to see players you have fond memories of from the past come out of left field and make some noise. Love was a mainstay in the sport for decades, and I took it for granted that I would  continually see him compete in big tournaments or paired with Tiger at the Ryder Cup. Spieth and Rory will be back in center stage in the weeks ahead, but for four day stretch in North Carolina at least, DL3 brought us back to his time.