Dirk elects to opt out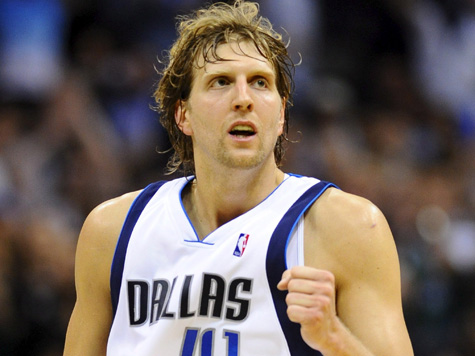 It's a testament to all that he has accomplished in his storied career that when you think of the Dallas Mavericks, you think of Dirk Nowitzki. Ok, maybe you think of Mark Cuban as well, but they are definitely 1 and 1a. Though he has no intention of leaving the organization he has spent his entire 18-year career with, the fact that Dirk is in the news is at all allows us to briefly recognize his greatness.
When you've been as successful and loyal as Nowitzki has been to the Mavs, you certainly deserve the benefit of the doubt in most situations. At this stage of his NBA life, all he wants to do is win. In fact, to increase the odds of this he has even gave his hometown team a discount on his last contract so the front office extra money to throw at free agents. Though they have snagged a few good players in recent years (i.e. Chandler Parson and Wes Matthews), Dallas has repeatedly turned over their roster since winning the title back in 2011, and despite the ability of Dirk and the mastery of Rick Carlisle, they have been mostly a fringe player in the greater Western Conference picture.
It's a shame because in a perfect world, Dirk would've spent the last few seasons moving towards a more Tim Duncan type of role with the Mavs instead of having to carry them night after night, year after year, even into his mid-thirties. To his credit, Cuban his continually put his franchise in position to reel in the big fish, but they just can't seem to get the top stars to bit.
Anyone who watched the 2011 playoffs realizes that Nowitzki was the best player on the floor in each series he played in during that postseason, and in the subsequent years he has proven he can still bring out vintage Dirk when he needs too, especially in the playoffs. Unfortunately, his team has been getting bounced so early that his impact has been diminished, and he even acknowledged this point:
"Ever since after the championship, we've been basically a first-round exit. We've been a seven, eight seed. We've only won a few playoff games, and obviously the goal was to compete at the highest level in my last couple of years. So there is some moving to do, some thinking, some putting our heads together the next few weeks heading into free agency, heading into the draft. So this is just one move that hopefully starts a chain reaction for us to get better again, to compete really at a high level. We'll see how it goes."
It's hard to say why Dallas has never been able to land another top-flight star. They do after all have a great owner, coach, and play in a sufficient market. It might be a combination of Dirk getting older and other stars anticipating an eventual erosion of his skills, along with the flat out brutal nature of the Western Conference, a land where the Spurs, Warriors, and Thunder regularly overwhelm their opposition (Dallas included).
Dirk being Dirk, he will likely end up taking a lower salary in order to give the Mavs even greater flexibility this summer. Here's hoping they finally land the talent to compliment there linchpin and allow the opportunity to shine on the big stage one more time.