Dustin Johnson wins U.S. Open despite losing stroke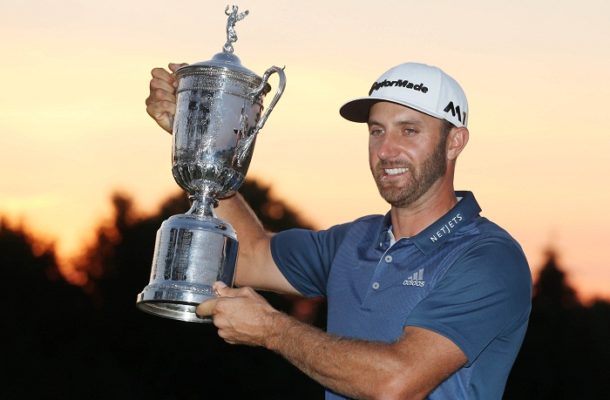 Overcoming a controversial rules violation that led most of tour players who were watching the events unfold on live TV to lose their collective minds, golf's most naturally gifted player managed to fend off his challengers down the stretch in route to capturing his first major championship.
Fewer things are more impressive for golf fans to watch than Dustin Johnson launching drives that travel to absurd distances, and even his peers often comment in amazement at his unique set of skills. For quite awhile now he has been on the cusp of breaking through and winning a major, and this past weekend Johnson was able to do just that at the brutal Oakmont Country Club. This win represents a dramatic reversal of fortune for DJ, as it was it was at this time last year that he gifted the 2015 U.S. Open to Jordan Spieth.
For a player regularly criticized for his short game and inability to finish in pressure situations, it was impressive to watch DJ block out all the noise and uncertainty and play the final six holes at even par while his competitors faltered all around him. Given the difficult course conditions coupled with the mind games being by the USGA, you wouldn't have blamed Johnson if he started dropping a shot here or a shot there, opening the door to those crawling to the finish behind him.
On this day though there would be no letdown, and he escaped a tense back nine with three shots to spare despite being assessed a penalty stroke. The USGA might've incurred the wrath of Rory, Tiger, and Jordan on the Twitter, but luckily (for them) they were bailed out from future criticism by DJ going out and making the outcome a moot point.
Still only 31-year-old, DJ is a few years younger than a similarly gifted talent named Phil Mickelson was when he won his first major. Like Phil, Johnson had been knocking on the door at majors for years prior to his first victory. Additional majors came in short order once the monkey was off of Phil's back, and you get the feeling that the same will hold true for Dustin.