In appreciation of John Cena
Updated: February 25, 2017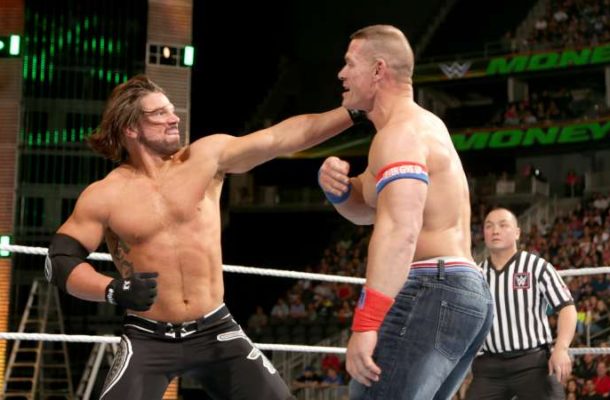 John Cena is the man. It took me years to get to a place where I could finally admit this to myself, but it's true.
And I'm not referring to his continued work with the Make-A-Wish Foundation (which is amazing) or that he gets to spend his nights with Nikki Bella (also amazing). No, in this context I am referring to Cena's actual in-ring work in the WWE. Maligned for a good portion of his career, this often overlooked aspect of his game is as sharp as ever.
With the current product in such a good spot now with the influx of new stars from NXT along with newcomers such as AJ Styles, Cena can afford to leave and work on side products for months at a time and return when its convenient for him without the company losing any of its steam.
Pushing 40 and now with 16 title reigns in the history books under his name, he could easily start mailing it in if he really wanted too. Maybe work an Undertaker or Lesnar type of schedule, show up for the big events and garner the big paydays. You know, enjoy the fruits earned from being the face that has run the place for more than a decade.
Instead, Cena has continued to have unbelievable match after unbelievable match, continuing the trend that I really started to notice during his run as United States Champion back in 2015. With all due respect to Seth Rollins, Kevin Owens, Y2J, and Kenny Omega, his series with Styles last summer that went through this year's Royal Rumble produced some of the best matches you will ever see. Despite appearing to be almost mechanical in his movements at times, Cena can truly go. He is typically in the marquee spot on the card, and he has been rolling out high quality stuff.
With his legacy as one of the greats firmly established, I truly hope that others won't be (or haven't been) as late to the party as I have been and will appreciate the greatness of Mr. Cena while we still can. He doesn't appear to be showing signs of slowing down anytime soon, and with a fresh batch of opponents ready to be faced, I am sure their will be plenty more show stealing matches coming down the pike.