New England marches on
Updated: October 31, 2016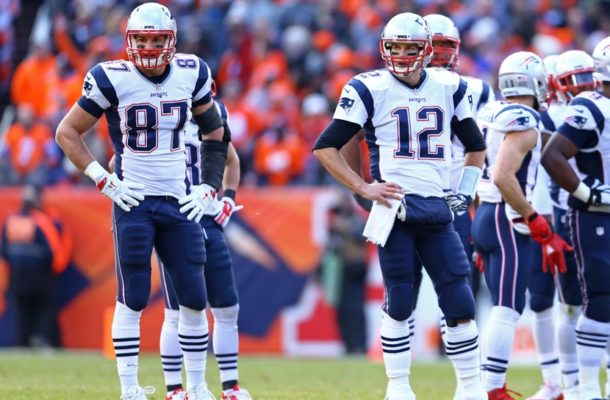 After dismantling the Bills by a score of 41-25, the New England Patriots head into their bye week with a record of 7-1. Though the NFL season is barely at the midway point, it's beginning to look like a mere formality that opposing teams in the AFC will have to win at Foxborough in order to reach the Super Bowl.
For those of us who despite all things New England, this has been depressing to watch. As unfair as it was, when it was announced that Tom Brady would have to sit the first four games of the season I thought that maybe, just maybe, the Pats would start off slow and slip back to the pack a little. I mean, would it kill them to have a year in which they go 8-8, 9-7, or hell, even 10-6?
No, not possible for New England. The machine that is this organization managed to go 3-1 without Brady and has rattled off four straight W's since his return. At the age of 39, Mr. Brady looks better than ever, picking apart defenses with ruthless efficiency and taking advantage of his stacked arsenal of weapons. Denver beat the tar out of him in last year's AFC title game, but there has been no carryover or noticeable attrition in is abilities whatsoever.
Denver still has the defense and talent to give New England a game, and Pittsburgh will be formidable once Big Ben return. Besides those two teams though, you'd be hard-pressed to find another AFC team capable of taking the Pats out.
The NFC certainly feels more wide-open, and I could easily see the Vikings, Seahawks, Cowboys, Packers, or Falcons making it to the big game. The emergence of Dak Prescott has been one of the more exciting stories to follow in what has been a rather run-of-the-mill season to date, while the "declines" of Aaron Rodgers and Cam Newton have been overstated and dissected more than usual due to the lack of things for us to talk about.
While these storylines play out, the Pats will continue to hum along, improve, and work towards reaching the position of once again only having to only win two home games in January before booking another trip to the SB.