Break up the Raiders
Updated: November 9, 2016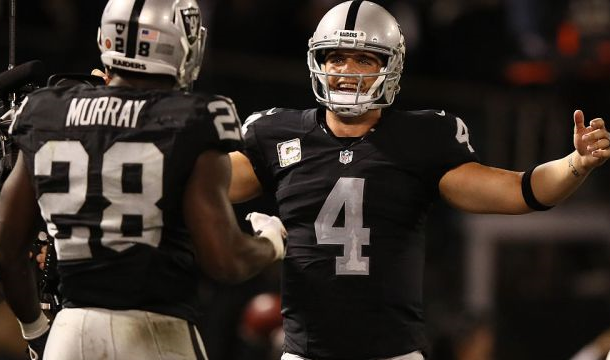 Although they may soon be moving to Las Vegas, at the moment the city of Oakland is embracing the recent revival of the Raiders.
The latest step in the right direction for a franchise that is long on history and short on recent success was a 30-20 win over the Denver Broncos on Sunday night. It was an impressive win by Oakland on many levels, even more so when taking into account the pedigree of the opponent.
Denver has owned the AFC West of late, capturing five straight divisional titles and advancing to the Super Bowl on two occasions. Their rise has run in parallel in some respects to the struggles of the Raiders, a once proud outfit that hasn't sniffed the playoffs since 2002.
The moment Oakland drafted Derek Carr might very well be looked back upon one day as the exact moment the arrow began shifting up. There doesn't appear to be many young QB's playing in the league right now that have the upside of Carr, who's quick release and penchant for engineering late game comebacks has led many to draw comparisons between him and a young Brett Favre (minus the interceptions). Like Dak Prescott, Carr also benefits from playing behind a talented (and mammoth) offensive line along with a host of skilled playmakers.
That O-line was on fully display against the Broncos, as they pushed around one of the more dominating fronts in the game to the tune of 218 rushing yards. By the end it seemed that the Raiders simply wore down their opponents, doubling them up in terms of time of possession and reducing them to making flailing tackling attempts.
Jack Del Rio's group might be a year or two or Tom Brady retirement away from making noise in the playoffs, but with the roster they have constructed coupled with getting it right at the QB position, they are primed to be competitive in the AFC for many years to come.