Stenson bests Lefty in Open classic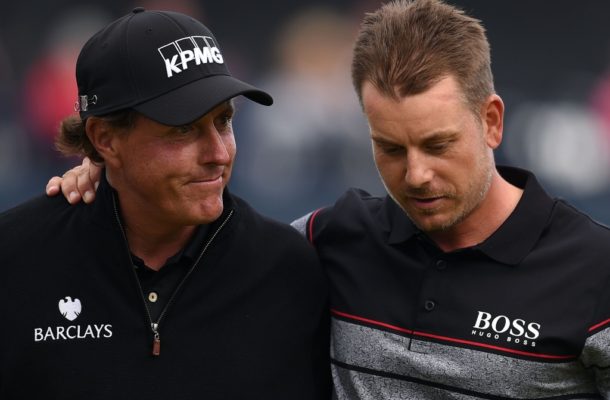 You might think that a golf tournament that turned into a two-man battle by Saturday would be a bit of a borefest for fans, but those who watched the final round of the Open Championship got treated to one of the best duels in the history of golf.
Akin to a back and forth fight, Henrik Stenson and Phil Mickelson put on a shot making display that was off the charts. The difference between the two men ultimately turned out to be the putting of Stenson, as the big Swede continually made putts from outside of Phil.
As a longtime fan of Lefty's and pained by seeing him fall short in majors again and again, I was pulling for him to somehow find a way to win this one. He played brilliant from the first round one on, and in the final 18 produced his fair share of 'classic Phil' moments. Mickelson gave away a number of majors in the past by playing recklessly down the stretch, but that was not the case in this particular tournament. I think the most telling statistic was that the Open dates back to 1860, and Mickelson would have won all but three of the previous 144 with the kind of scores he put up here.
It was a disappointing ending for Phil, as he has now finished second 11 times in major championships. At the age of 46, it's hard to say how many more chances he will have to be in this position and be playing at the top of his game. In this case, he just got beat by a man who happened to end up with a score that was the lowest aggregate total for any major championship. Stenson earned this one, finishing Sunday with ten birdies and never wavering down the stretch.
While Stenson held up the Claret Jug on Sunday night, the sport of golf was the big winner as well. For a season lacking in drama, thanks to Stenson and Mickelson our generation now has its own version of the famed "Duel in the Sun".