Tiger's latest comeback attempt off to a good start
Updated: December 4, 2017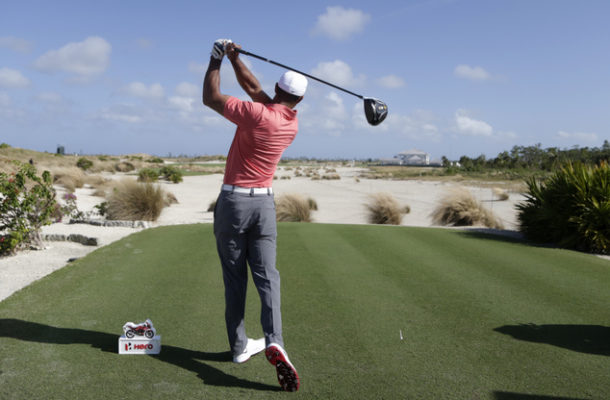 He arrived at the Hero World Challenge happy and humble, and he departed looking healthy. All things considered, not a bad return to golf for Tiger Woods.
These last few months have been interesting to watch, as expectations went from he is just trying to live a normal healthy life/he might not play competitively again, to his back is feeling better to the point in which he can play the game of golf without being in debilitating pain.
A Tiger fan to a fault, I will freely admit that between all the injuries, starts and stops, and off the course issues, it has been a rough go for a number of years now. And as much as I love watching him play, I almost didn't want to see him out there if it was just going to lead to a withdrawal or him picking up the tee in pain after each swing – especially knowing how great and dominant he once was.
He sounded content when he said that he wasn't sure what the future held for him, that injuries might prevent him from ever competing again, and I was getting close to the point of acceptance myself.
Forget passing Jack. The question that was becoming more relevant with each passing day was whether he'd be done with the game in his early 40's, a mythical feature that the next generation of golfers would have to go back and watch on YouTube instead of still being out there in Ryder Cup duels like Phil Mickelson is well into his late 40's.
As dire as things seemed, if this week in the Bahamas showed us anything it's that there remains a chance that we might see glimpses of the old Tiger once again on the big stage.
He looked healthy and fit, and he swung the club in a fluid motion free of restrictions. Given his vast injury history, probably most impressive was his driving distance and swing speed, as he matched and in some cases exceeded several of the young stars in the field. The prevailing thought was that he would have to change his game due to his back issues, play more conservatively, sacrifice distance in order to stay in the fairway.
Instead, Tiger was driving the ball further and with more accuracy than he has in years. Though excited about the energy and game Tiger displayed, by now I am programmed to proceed with caution when it comes to the GOAT and thinking about him in participating in future events.
In the meantime, I will be holding out hope that the Tiger on display at the Hero last weekend wasn't some apparition from the past, that his body will be able to hold up going forward, and that maybe, just maybe, will get to witness him go head-to-head in the final round of major championships in the near future with the likes of Rory, Justin, and Dustin (or even another dance with Lefty).
We have never gotten the one last great Tiger run that years ago seemed inevitable. Here's hoping this is the start.